A visit from the University of Wisconsin Oshkosh filled us with joy!
31 May 2023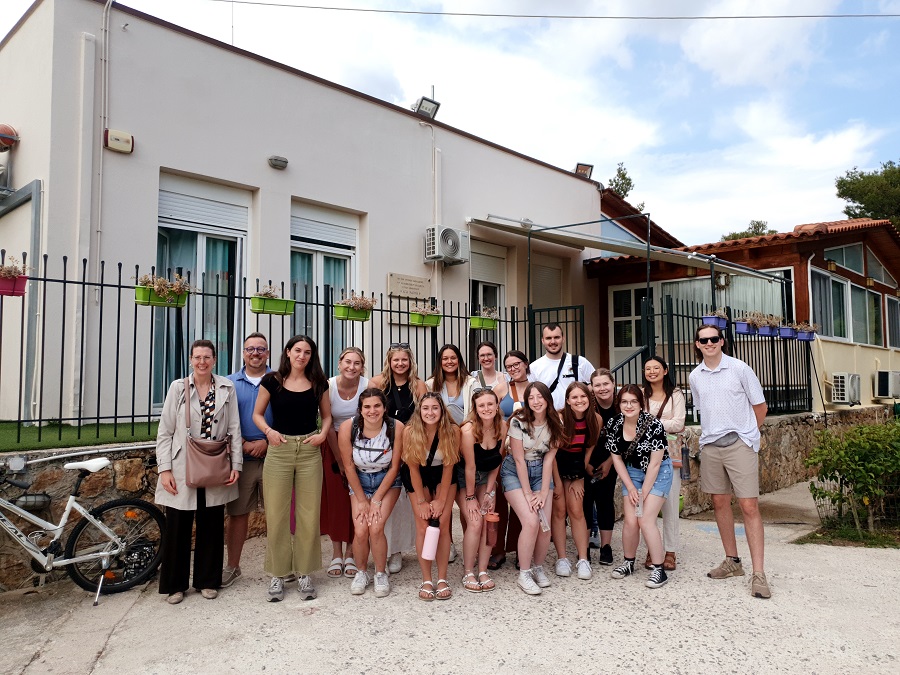 On May 24th we were delighted to host a visit that covid-19 pandemic had deprived us for the past couple of years! We once again had the pleasure and the opportunity to welcome students from the University of Wisconsin Oshkosh, a visit we have been hosting for the past 15 consecutive years, in cooperation with the travel agency ARISTOTLE TRAVEL.
15 students, from different fields of study -Psychology, Business, Accounting, Environmental Studies, Social Work, etc.- accompanied by their professor, did us the honor and visited the Panhellenic Coordinating Operational Center for Direct Social & Medical Intervention "Andreas Yannopoulos" in order to get to know the work and actions of the Organization.
The President of the Board of Directors of "The Smile of the Child", Mr. Costas Yannopoulos, welcomed the visitors and briefly presented the vision of the Organization, its objectives and services. After a tour on the premises of the Operational Centre, the Hot/Helplines, the Voluntary Workshop, the Social Polyclinic, etc., the next step was a visit to one of the Organization's Homes, and meeting its people.
The students were thrilled about the tour and all they saw and learned during their visit and felt the need to thank us with a note, sent by their professor:
*
"Please accept our sincere appreciation for hosting us at ''The Smile of the Child'' yesterday. The students loved their visit and learned so much about the many ways your organization supports ALL individuals, but especially the most vulnerable in Greece!
Please also extend our appreciation to Mr. Yannopolous, as it was a privilege to meet him and hear from him, first hand''
We thank the University of Wisconsin Oshkosh for its continued trust in "The Smile of the Child" and their very interesting visits of its students.
We look forward to seeing you next year!