"Whatever happens to our children on the Internet, stay next to them"
11 February 2020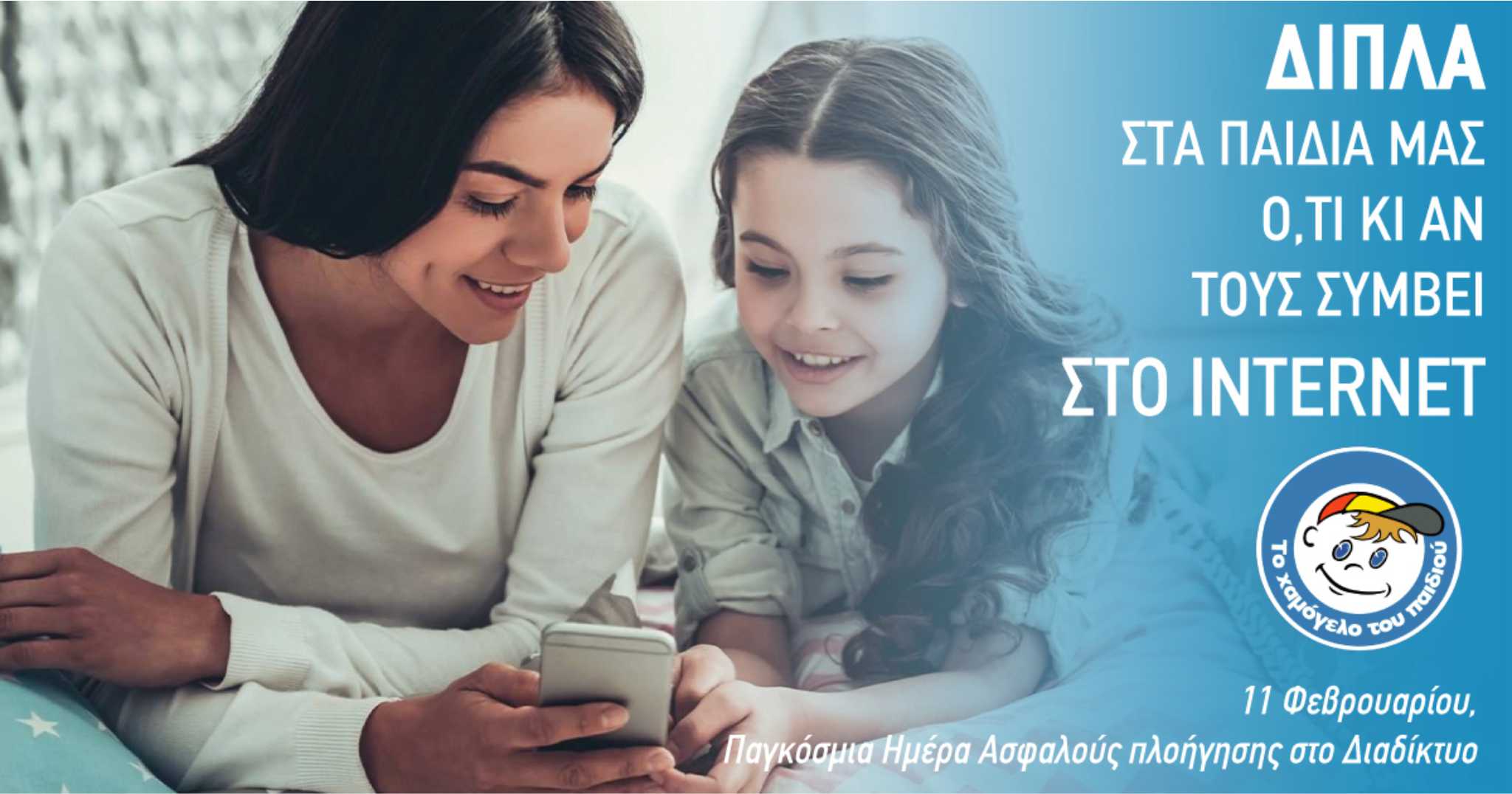 PRESS RELEASE
Athens, 11 February 2020
On this year's Safer Internet Day a strong message was sent by student volunteers of "The Smile of the Child"
"Whatever happens to our children on the Internet, stay next to them"
On the occasion of Safer Internet Day 2020, students of the Child Rights Group of the European Student Volunteer Network YouSmile of the Organization "The Smile of the Child" expressed their views on how children can be protected from risks on the Internet.

With ""Whatever happens on the Internet, stay next to us" as their main slogan, young volunteers spread this strong message and asked from their parents to be attentive by communicating meaningfully with their children and from their teachers, friends and the wider community to be next to students when they perceive any danger or threat for them through the use of the Internet.

"The Internet is a wonderful world and a fascinating journey that hides, however, some risks. Through dialogue and communication, we, as adults, ought to stay next to our children and help them enjoy a safe internet, while taking advantage of its many possibilities. Although we need to be aware of this tool, its way of operation and use, it is vital to ensure an effective relationship and communication with our children so that we are ready and always prepared to deal with any risk or threat. At the same time we ought to empower our children so that they can become the digital citizens of the future that will make our society better", said the President of the BoD "The Smile of the Child", Mr. Costas Yannopoulos.

"The Smile of the Child" recognizes the crucial role of the school community in the field of Prevention and organizes nationwide interactive and experiential workshops targeted to students, teachers, parents and guardians all across the country. The interventions are realized by a specialized team of Psychologists of the Organization in kindergartens, elementary, middle and high schools across the country.

The actions are carried out in the framework of a Memorandum of Cooperation with the Hellenic Ministry of Education, Research and Religious Affairs first signed in 2009 and in cooperation with school counselors, Health Educators and the competent Prefectures and Municipalities.

You can find more information on this action here.

At the same time, the Organization has set at the disposal of the entire society all its actions, infrastructure and services such as:
● the operation of the National Helpline for Children SOS 1056
● the operation of the European Hotline for Missing Children 116000
● the operation of the European Helpline for Children and Adolescents 116111 (all lines are interconnected to the European Emergency Number 112 of the Civil Protection Secretariat)
● the interventions of prevention and awareness at schools across Greece through the Mobile Lab of Information, Education and Technology "ODYSSEAS"
● The European Student Volunteer Network YOUSMILE, which allows children to have their voices heard.
For more information, please contact us at press@hamogelo.gr or +30 210 33 06140.