13-year-old Thanasis S was found
19 July 2018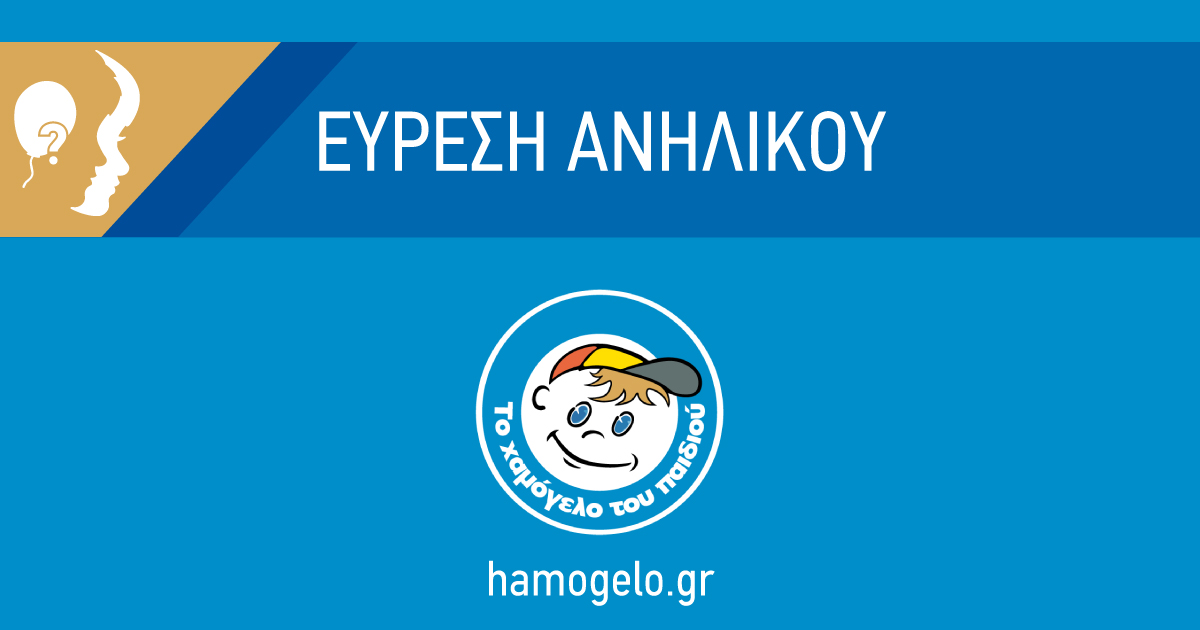 PRESS RELEASE END OF AMBER ALERT
Athens, 19 July 2018
13-year-old Thanasis S was found
On 19 July 2018 Thanasis S, who had gone missing on the 23th of March 2018 from Peristeri, Athens was traced. The boy is in good health.
13-year-old Thanasis who was being raised over the past 4 years at one of the Homes of "The Smile of the Child" and had gone missing on 13 March – under unknown circumstances- he returned home.
Thanasis contacted on Wednesday, July 2018 via facebook a person associated with the Home, and revealed that he is trapped and he is not going out, whereas he expressed his agony on whether he can return to the Home and if we still love him. On Thursday, the 19th of July, in the early hours run away from the place he was and returned to the Home of "The Smile of the Child". Staff, children, neighbors and friends welcomed with tears and lots of love the boy back to the family of "The Smile of the Child".

Please remove the missing child's poster from websites where there is a possible announcement of the disappearance.

"The Smile of the Child", with the help of the media, the authorities, the various bodies and ordinary citizens, has managed to mobilize the entire Greek society and to locate many missing children. The publication of the missing child's case from the media and social media usually plays a crucial role.

The participation of all helps to locate children at risk such as a child that has disappeared, which irrespective of his/her color, origin or religion is a very serious issue regardless of the reason it occurs.

"The Smile of the Child", in the framework of its international partnerships, has the know-how to handle with professionalism and expertise the cases of missing children. Find out more about the international partnerships of the Organization here.

For more information:
National Center for Missing and Exploited Children
European Hotline for Missing Children 116000
E-mail : 116000@hamogelo.gr