FORTUNATE ENDING TO THE ADVENTURE OF SHAABAN HAYANI, 2 YEARS OLD
01 May 2019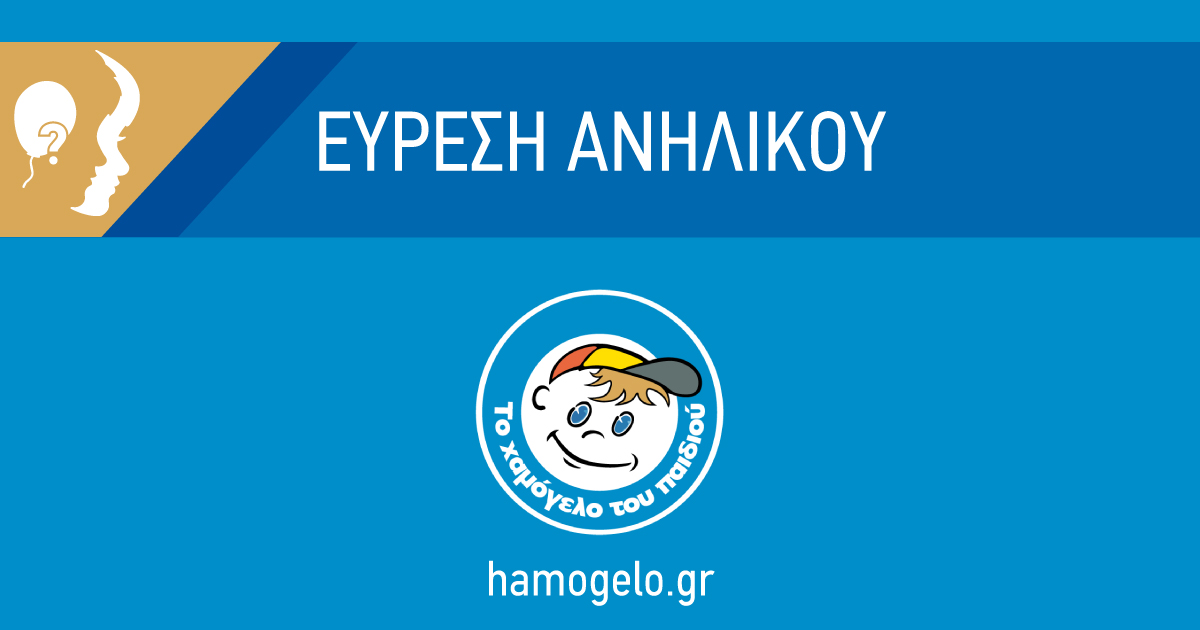 PRESS RELEASE END OF AMBER ALERT
Athens, 1 May 2018
FORTUNATE ENDING TO THE ADVENTURE OF SHAABAN HAYANI, 2 YEARS OLD
Shaaban Hayani, a 2-year-old boy who went missing on the 30th of April in the city center of Athens was found. Shaaban is in good health and is now safe with his family.
Today, "The Smile of the Child" received in the morning hours a call at the European Hotline for Missing Children 116000. A citizen reported that she located the little boy alone wandering around the city center the night before and decided to take care of him. Following the launch of an Amber Alert, this person was informed about the disappearance of the little boy and called immediately the 116000 line in order to report what has happened.
Amber Alert Hellas, the National Coordinating Programme of timely and accurate Notification on missing and abduction children cases and the publicity appeal shared via the media and social media contributed yet another time to the mobilization of citizens and the immediate location of the missing boy.
"The Smile of the Child" would like to thank the Chief of the Hellenic Police Lieutenant General, Aristeidis Andrikopoulos, the Minors' Prosecutor of Athens, Nikolou Maria-Eleni as well as the local police department in Omonoia for their immediate response and cooperation in order to overcome the obstacles and ensure this happy ending in Shabaan's adventure.
"The Smile of the Child" will stand by the child and his family providing psychological support and anything else needed.
Please remove the missing child's poster from websites where there is a possible announcement of the disappearance.
"The Smile of the Child", with the help of the media, the authorities, the various bodies, and ordinary citizens, has managed to mobilize the entire Greek society and to locate many missing children. The publication of the missing child's case from the media and social media usually plays a crucial role.
The participation of all helps to locate children at risk such as a child that has disappeared, which irrespective of his/her color, origin or religion is a very serious issue regardless of the reason it occurs.
"The Smile of the Child", in the framework of its international partnerships, has the know-how to handle with professionalism and expertise the cases of missing children. Find out more about the international partnerships of the Organization here.
For more information, please contact:
National Center for Missing and Exploited Children
European Hotline for Missing Children 116 000
Email: 116000@hamogelo.gr