13-year-old Gangzheng Zhu was found
22 August 2019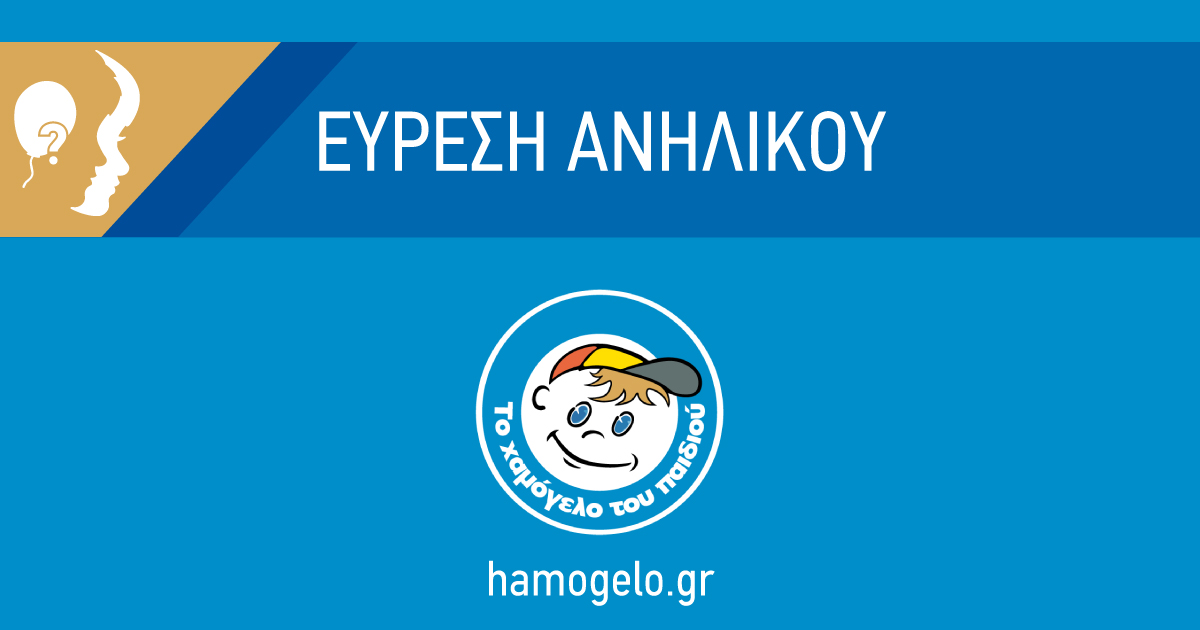 PRESS RELEASE
END OF AMBER ALERT
Athens, 22 August 2019
13-year-old Gangzheng Zhu was found
On Thursday, the 22nd of August 2019, 13 year-old Gangzheng Zhu was found. The minor is safe and in good health. The boy went missing on 19/8/2019 from Palaio Faliro, Athens. 'The Smile of the Child' received a call to the European Hotline for Missing Children 116000 from a citizen, who informed that the minor was outside an electrical chain store in the area of ​​Kallithea. Later on the minor was identified thanks to the immediate mobilization of the Police authorities.
'The Smile of the Child' is next to the minor and his family in order to provide psychological support and anything else necessary.
Please remove the missing child's poster from websites where there is a possible announcement of the disappearance.
"The Smile of the Child", with the help of the media, the authorities, the various bodies, and ordinary citizens, has managed to mobilize the entire Greek society and to locate many missing children. The publication of the missing child's case from the media and social media usually plays a crucial role.
The participation of all helps to locate children at risk such as a child that has disappeared, which irrespective of his/her color, origin or religion is a very serious issue regardless of the reason it occurs.
"The Smile of the Child", in the framework of its international partnerships, has the know-how to handle with professionalism and expertise the cases of missing children. Find out more about the international partnerships of the Organization here.
For more information, please contact:
National Center for Missing and Exploited Children
European Hotline for Missing Children 116 000
Email: 116000@hamogelo.gr