The real #10yearchallenge facing missing kids
22 January 2019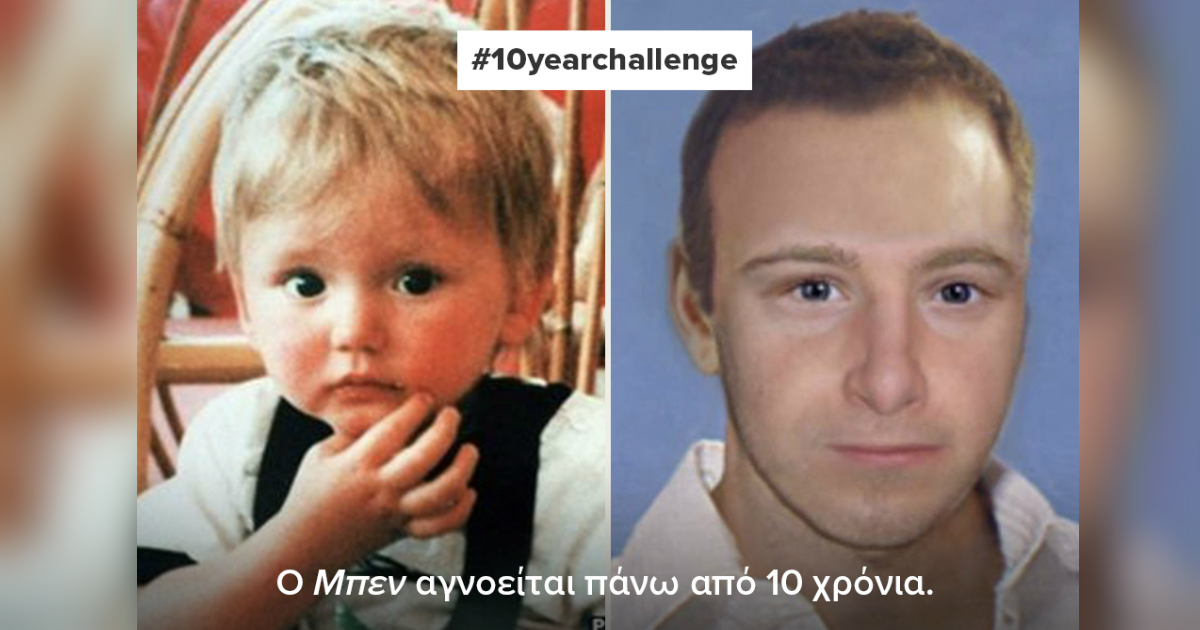 Recently, childhood photos have taken over our social media feeds. Thanks to the #10YearChallenge, you can now see how just about every Facebook friend or celebrity looked like in the past.

National missing children organizations, among them "The Smile of the Child" from Greece, who are members of Missing Children Europe have used age progression technology for years in the hope of finding missing children.
Now, Missing Children Europe is launching its own #10YearChallenge to bring attention to cases of long-term disappearances, where we are forced to imagine how that missing child may look today.

"Long term unresolved missing children cases are often the most traumatic for families who are unable to get closure and take their life forward", explains Gail Rego, Head of Membership and Communication at Missing Children Europe. "So, we've created our own version of the #10YearChallenge featuring children who have been missing for 10 years or more because age progressed photos and leads from these photos may be our only chance to find out the truth. We've used photos of children when they went missing on the left, in contrast with simulations of how they may look now – 10 years later – on the right."

With this thought provoking and haunting campaign, Missing Children Europe hopes to bring back the attention to unsolved disappearances of children in Europe. These photos are being shared throughout Europe on the Facebook pages of various national organisations, such as The Smile of the Child (Greece). Everyone is encouraged to share these #10YearChallenge photos alongside their own to help improve our chances of finding missing children like Chloe.
It is worthwhile to mention that "The Smile of the Child" was one of the first organizations that utilized this technology many years ago in cooperation with the Washington-based International Center for Missing and Exploited Children (ICMEC) and Scotland Yard.
For more information about the campaign, please contact our Press Team at press@hamogelo.gr or Gail Rego from Missing Children Europe at Gail.rego@missingchildreneurope.eu