"The Smile of the Child" contributes to the 2019 OSCE Alliance against Trafficking in Persons Conference
19 April 2019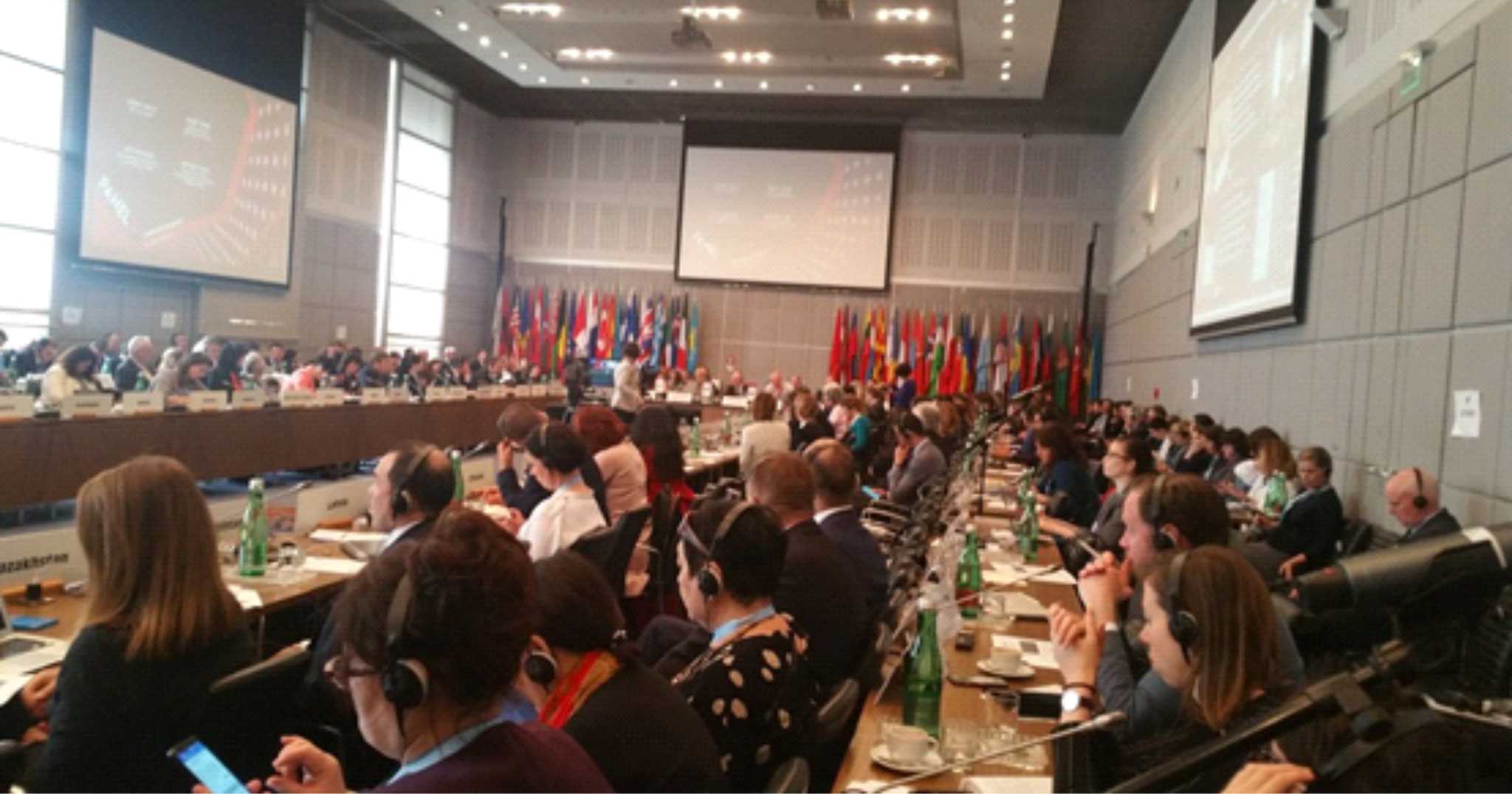 "The Smile of the Child" took part to the two-day 2019 OSCE Alliance against Trafficking in Persons Conference, which was held on 8-9 April 2019 in Vienna. The conference focused on how technology can be developed, harmonized and deployed to help combat all forms of human trafficking.
More than 400 practitioners from across the OSCE's 57 participating States and the Partners for Co-operation contributed to the conference. All participants agreed that although great progress has been achieved in combating human trafficking over the last two decades, traffickers have unfortunately learned to misuse technology to recruit, control and exploit victims more efficiently and at greater scale, said the conference's opening speakers.
Ambassador (Hon) Marc Van den Reeck, Head of International Cooperation at "The Smile of the Child" shared the experience of the Organization in the field of prevention and intervention, whereas it presented technological tools and good practices utilized by "The Smile of the Child" in order to prevent the phenomenon among potential victims as well as intervene for the protection of children who have fallen preys to various forms of exploitation and trafficking.
In addition, Ambassador (Hon) Marc Van den Reeck drew attention to the link of child disappearances with child trafficking, as well as the need to raise awareness and train law enforcement professionals, school communities and health personnel in order to ensure proper and immediate mobilization.
Over the two days, the conference laid the foundation and policy recommendations for concrete action for participating States across the OSCE region. Technology firms, civil society and international organizations presented applications and tools including facial recognition software and artificial intelligence (AI) to fight trafficking and online exploitation.