"The Smile of the Child" participates to the 12th European Forum on the rights of the child organized by the European Commission in Brussels
19 April 2019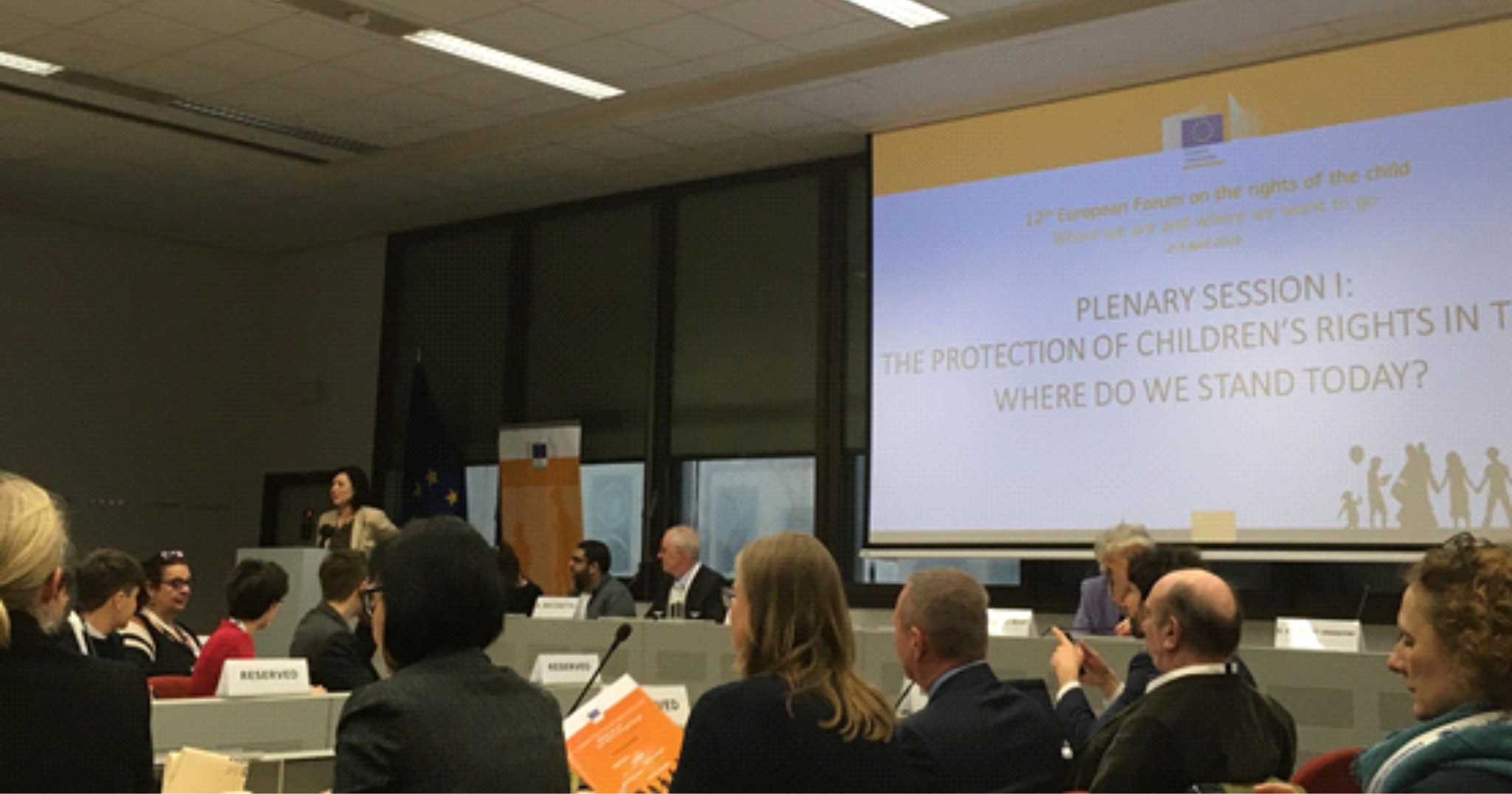 "The Smile of the Child" participated in the 12th European Forum on the rights of the child organized by the European Commission on 2 and 3 April in Brussels. During the conference participants discussed the next steps that European societies should take in order to ensure effective and in an immediate way the protection of any child whose rights are at risk.
In addition, good practices were presented on how children can actively participate in practice in the decision-making process at local and European levels, whereas their direct participation was deemed as necessary to all issues that affect them in order to create a Europe that will be friendly and promising to the new generations.
Anna Maria Corazza Bildt, MEP and Chair at Children's Intergroup of the European Parliament put emphasis on the development of tools that will give children the space to express and have their views heard.
Since 2012 "The Smile of the Child" coordinates the European Student Volunteer Network of YouSmile, where more than 10.000 students from 400 schools participate. YouSmile gives the opportunity to children to express themselves and have their voices heard on issues that concern children and adults alike with the main goal the protection of the rights of every child.
The 12th European Forum on the rights of the child was concluded with the promise of the competent actors to ensure that child participation will become a priority for the next composition of the European Commission. Children are the future leaders and we ought to show them respect as well as trust their dreams and ideas.