"The Smile of the Child" selected among the top 7 NGOs at Superbrands Global Awards
21 March 2017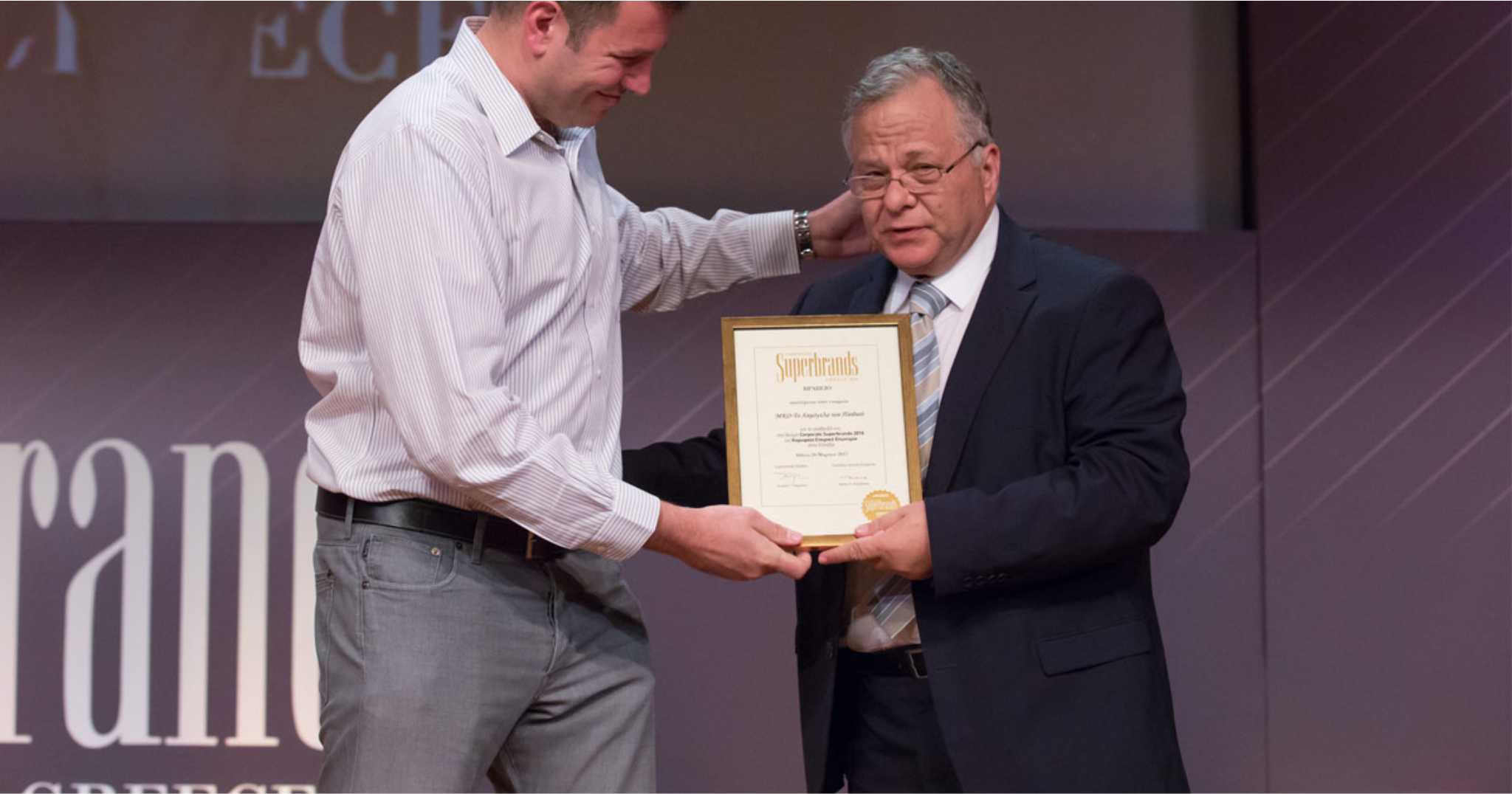 Athens, 21 March 2017


"The Smile of the Child" was selected as one out of the top 7 Non-Profit Organizations for 2016 in Greece in the award ceremony of Superbrands Greece, held on 20 March 2017 for a fifth consecutive time in Greece.

"The Smile of the Child" was selected among 68 other Organizations as Superbrand in the category of "Non –Profit Organizations". "Unicef", "Doctors of the World Greece", "Doctors without Borders", Elpida, "Kivotos tou Kosmou" and the "SOS Children's Villages" have equally won the prize in the same category.

It is worthwhile to mention that in 2016 "The Smile of the Child" provided its services to 100.392 children and their families residing in Greece and regardless of ethnicity, religion and any other criterion without any public funding and based only on the support of the general public. Over the past 21 years the Organization stands by every child victim of Violence, missing children, children with Health problems and children living in poverty or threatened by poverty, providing quality and constant services, free-of-charge, daily and nationwide.

For the first time this year, non-profit Organizations took part in the voting process as their work was evaluated as of high quality honoring the country and worth to be highlighted.

The selection of the Organization "The Smile of the Child" as one of the top NGOs in Greece for 2016 is the result of a voting procedure in which a committee of experts and consumers graded the participating NGOs in the framework of a public opinion poll conducted by Marc marketing, research and communication company.

The criteria of this year's selection were the recognition of the brand name, the strength of the reputation, the reliability and longstanding consistency, the social responsibility in the areas of: Working Environment (Legal and Transparent Operation, Working environment and Practices), Society (Cultural and Social Initiatives), Environment (protection and reducing negative environmental consequences).

Superbrands are an international organization founded in the UK in 1995. Today they're represented in 91 countries across the world and have identified more than 15.000 companies as leaders in their areas of work. In Greece the polls are conducted since 2005.

For more information, please contact "The Smile of the Child", Press Team, Tel: +30 210 3306 140, press@hamogelo.gr