Focus Groups of #HITproject on tackling racism, xenophobia and discrimination against migrants by «The Smile of the Child»
28 June 2019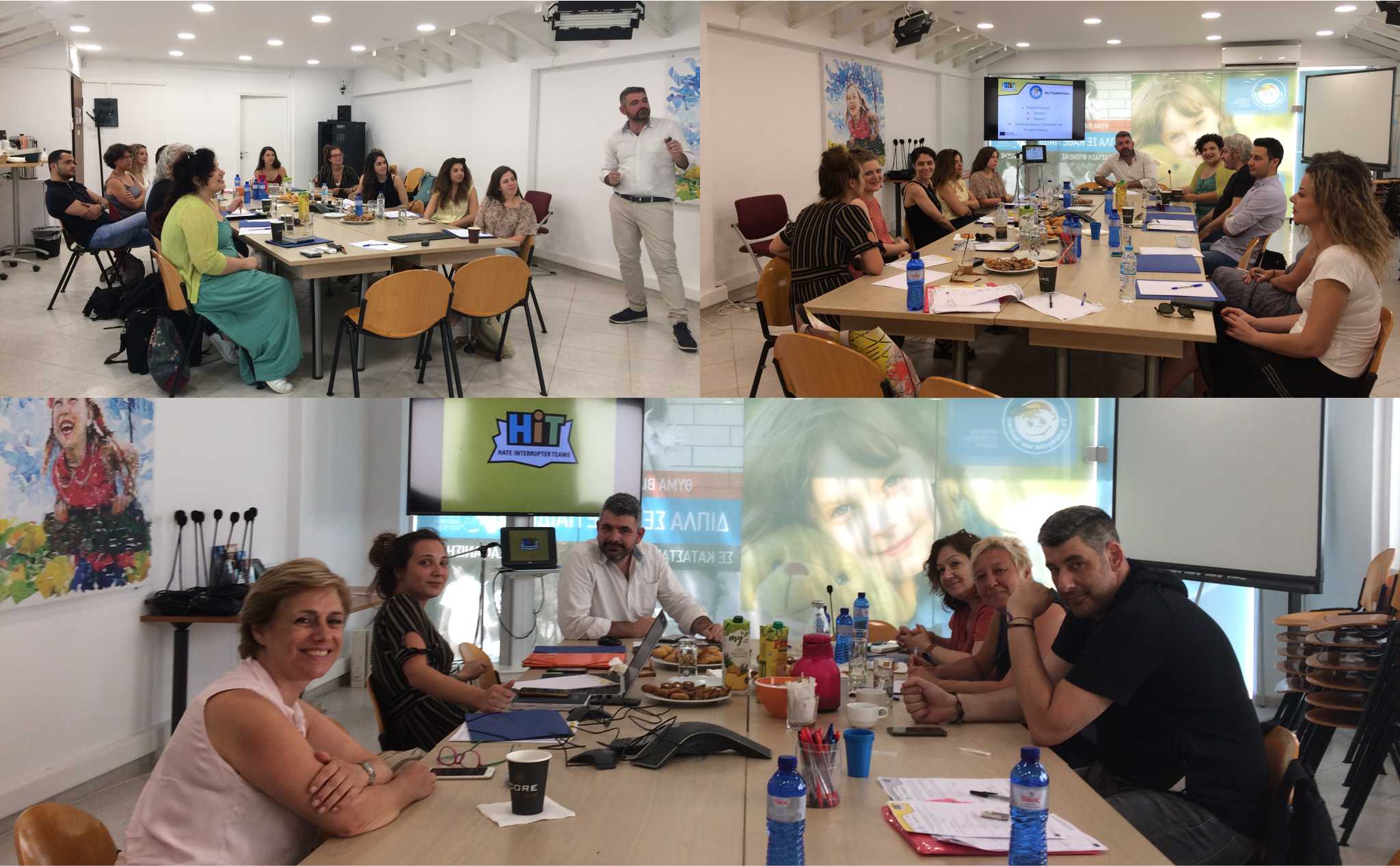 «The Smile of the Child» organized two (2) focus groups of the European project "Hate Interrupter Teams: Youth Counteracting Hate speech towards Migrants and Minorities through Participatory and Creative Campaigning", that was held in Organization's offices on the 27th June. The project is funded by the European Program "Rights, Equality and Citizenship".
Members of the scientific personnel of "The Smile of the Child" as well as representatives of the Department of Social Issues and Counteraction of Racism of the Greek Police, the Greek Council for Refugees, the National Center for Social Solidarity (EKKA) / UNICEF, the UN Refugee Agency (UNCHR), the Agency for fighting cyber crime, the Greek Ombudsman Independent Authority, the International Rescue Committee (IRC), the Children's Health Institute, the Greek Scientific Association of Coeval Consulting (Ε.ΣΥ.ΟΜ.) and Solidarity Now, took part in the focus groups.
The perceptions of Hate Speech and Behavior (HSB) in Greece, the main forms of manifestation of the phenomenon, the main factors of HSB and the targeted groups were discussed. The role of key Stakeholders in counteracting HSB, the perceptions on young people's attitudes in relation to HSB and potential collaborations among the participants were also discussed.
The project's duration is 24 months and aims at developing a new model of European youth empowerment to tackle racism, xenophobia, discrimination and hate speech and behaviour towards migrants.
For more information about the project, please click here.

Disclaimer: The HIT project (REC-RRAC-RACI-AG-2017-807861) has been co-financed with the support of the European Commission's DG Justice and Consumers. Its contents and materials are the sole responsibility of its authors. The Commission cannot be held responsible for any use which may be made of the information contained therein.