The CEO of VISA Europe visits ODYSSEAS
27 February 2018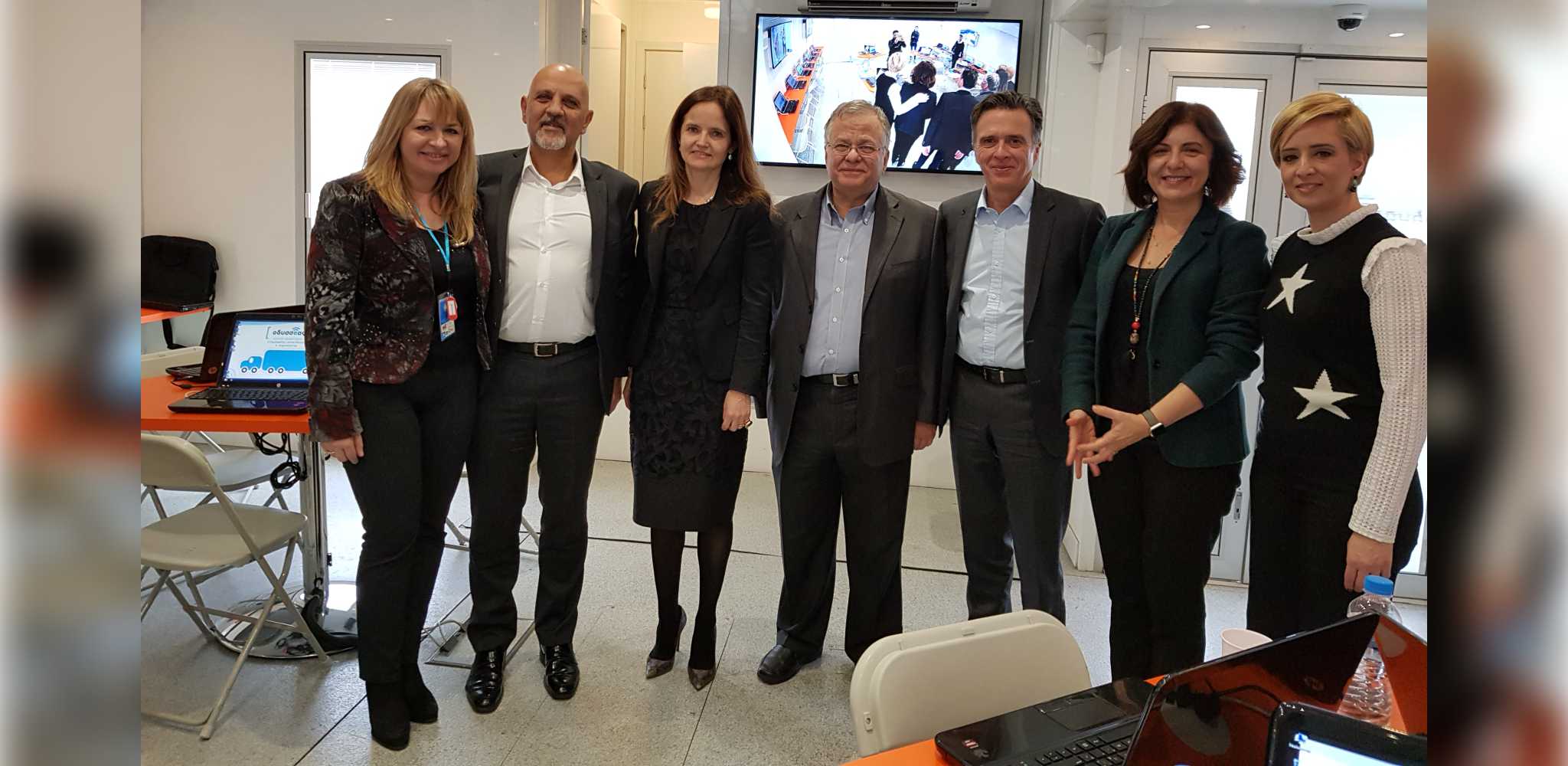 In the framework of the longstanding support of VISA to "The Smile of the Child", we had the pleasure on the 22nd of February to welcome the CEO of VISA Europe, Ms. Charlotte Hogg, at ODYSSEAS, the 1st Mobile Lab of Information, Education and Technology.

Ms. Hogg was accompanied by Mr. Nikos Kampanopoulos, General Manager for VISA Europe in Greece, Bulgaria and Cyprus as well as relevant partners from Greece and abroad.

During the visit the team of VISA was informed on the work and nationwide services provided by "The Smile of the Child", including the action of ODYSSEAS, whereas a live connection with the YouSmile European Student Volunteer Network took place.

Ms. Hogg was particularly impressed by the infrastructure and services for children of the Greek Organization and she expressed her enthusiasm for the fact that VISA is actively participating to such an innovative program like ODYSSEAS.

In 2017 VISA supported actively once again "The Smile of the Child" ensuring the technological update of ODYSSEAS and YouSmile as well as covering the salary costs of 3 specialized staff members to these actions.

In addition, the educational program of ODYSSEAS is enriched with the new thematic of financial education and money management thanks to the program of VISA Solidarity and the support from bank partners of the program.