Mother's Day. Send your warmest hug to your beloved mother with an e-card and support "The Smile of the Child"
29 April 2020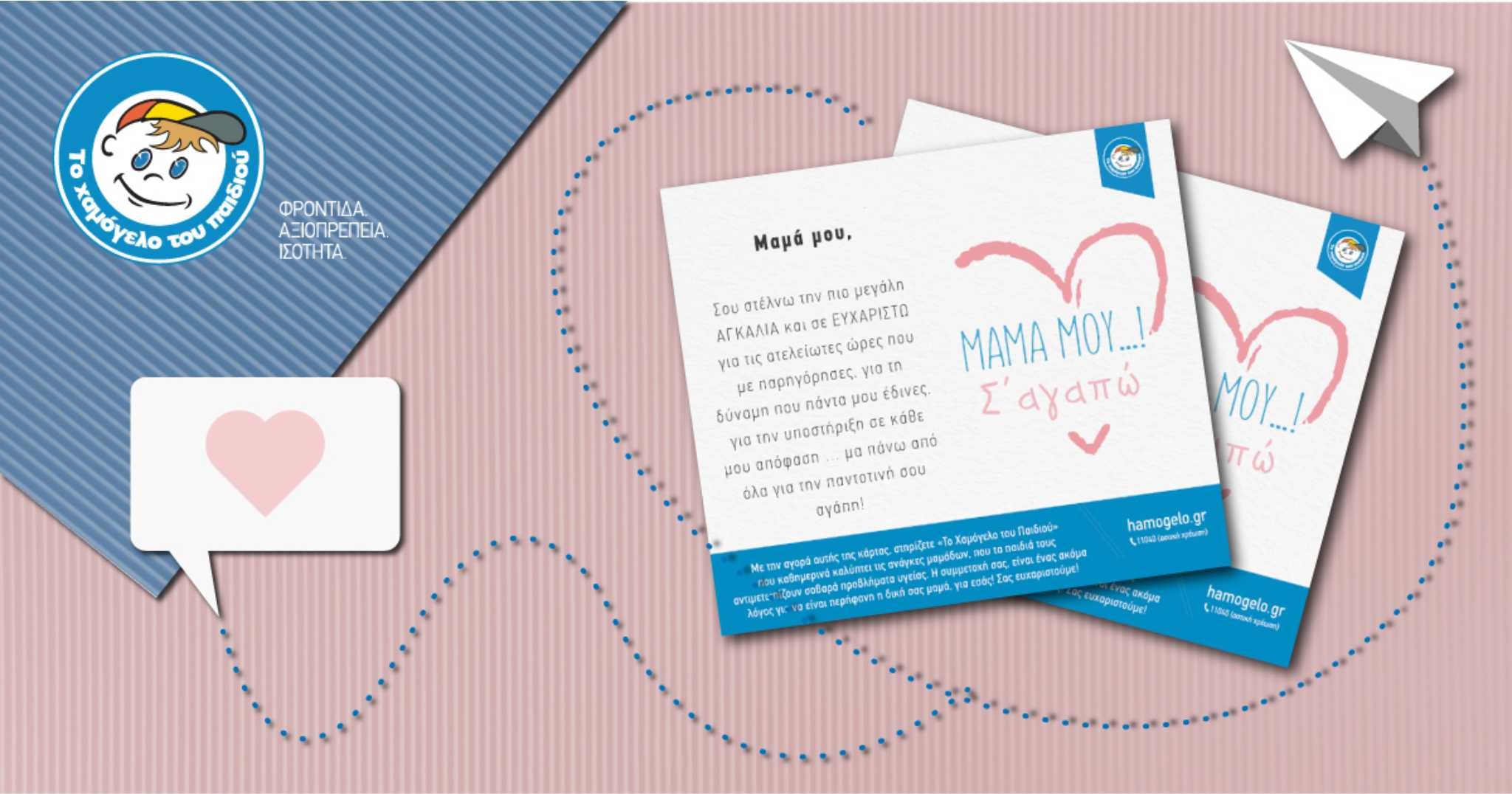 PRESS RELEASE
Monday, 4 May 2020
Mother's Day
Sunday, May 10th, 2020
Send your warmest hug to your beloved mother with an e-card
and support "The Smile of the Child"
Mother's Day will be quite different this year due to social distancing. This is a celebration honoring the mother of the family, as well as motherhood, maternal bonds and the influence of mothers in society. This is a day dedicated to all women who bring up children with devotion and care. This year's Mother's Day, Sunday, May 10th, mothers deserve to experience the same expression of deep gratitude and boundless love, beyond any physical distancing barriers.
In the extreme adversity that we all experience, "The Smile of the Child" continues its campaign for a caring circle of e-hugs. Let's pick an impressive electronic greeting card from the gallery to convey the message to our mother!
This is a simple but meaningful way to express our gratitude to our mother, while also supporting the work of the Organization. It is a simple gesture of great symbolic value that will directly bring a smile on the face of your beloved mother, while indirectly it will also contribute to the empowering of thousands of women and their children, who are daily supported by "The Smile of the Child".
With the purchase of an electronic greeting card you may support "The Smile of the Child" in its work to meet the needs of women struggling to raise their children, as well as offer support to the educators of our Organization, who teach children with love and care in our 11 Houses nationwide.

You may visit our site at www.hamogelo.gr/gr/el/eshop/giorti-tis-miteras/ to select the message that expresses you the most, proceed with the purchase and we take it from there to send your online hug to your mother. Your choice will be one more reason for your mother to be even more proud of you; Each e-hug will be a great contribution.
We thank you in advance!
For further information please do not hesitate to contact us at
eshop@hamogelo.gr
Tel.: +30 210 7647760, +30 210 8008450