The Mayor of Nuremberg and his team visited our Home for Children in Nea Iraklitsa, Kavala
25 July 2019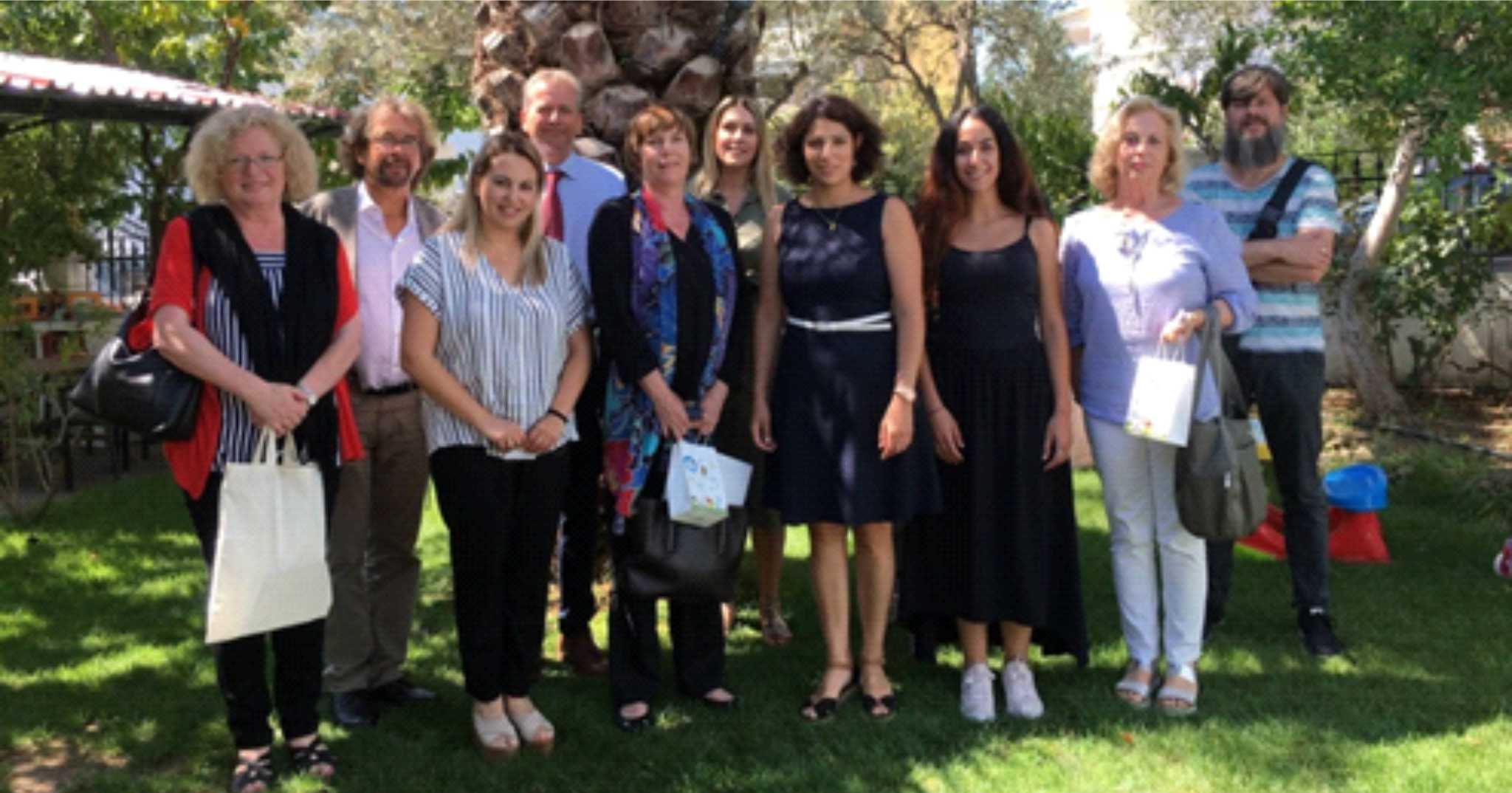 The Mayor of Nuremberg, Dr. Ulrich Mali, accompanied by his colleagues, visited the Home of Care for Children of 'The Smile of the Child' on Friday 19 July 2019 in Nea Iraklitsa, Kavala.
The staff of the Organization welcomed the delegation and informed them on the work and actions of 'The Smile of the Child' as well as its presence in the wider prefecture of eastern Macedonia and Thrace. At the same time, the Mayor of Nuremberg and his colleagues got acquainted with the operation of the Home as well as the daily activities of children.
The Home of the Organization in Nea Iraklitsa begun its operation in 2017 and operates as Home of Care for children victims of any form of violence based on the nationwide network of Homes of the Organization in Greece.
The Mayor of Nuremberg expressed his enthusiasm for the wide spectrum of actions and services of the Organization, implemented by 'The Smile of the Child' with the aim to provide holistic support to children and their families in need.
The visit took place on the occasion of the twinning between the cities of Nuremberg and Kavala, concluded 20 years ago and leading to the development of strong ties between 'The Smile of the Child' and the city of Nuremberg, Greek and non-Greek communities as well as individuals who support in various and substantial ways the actions of the Organization in the wider region.