The Smile of the Child receives two Awards and one Distinction at BRAVO Sustainability Awards 2017
29 May 2017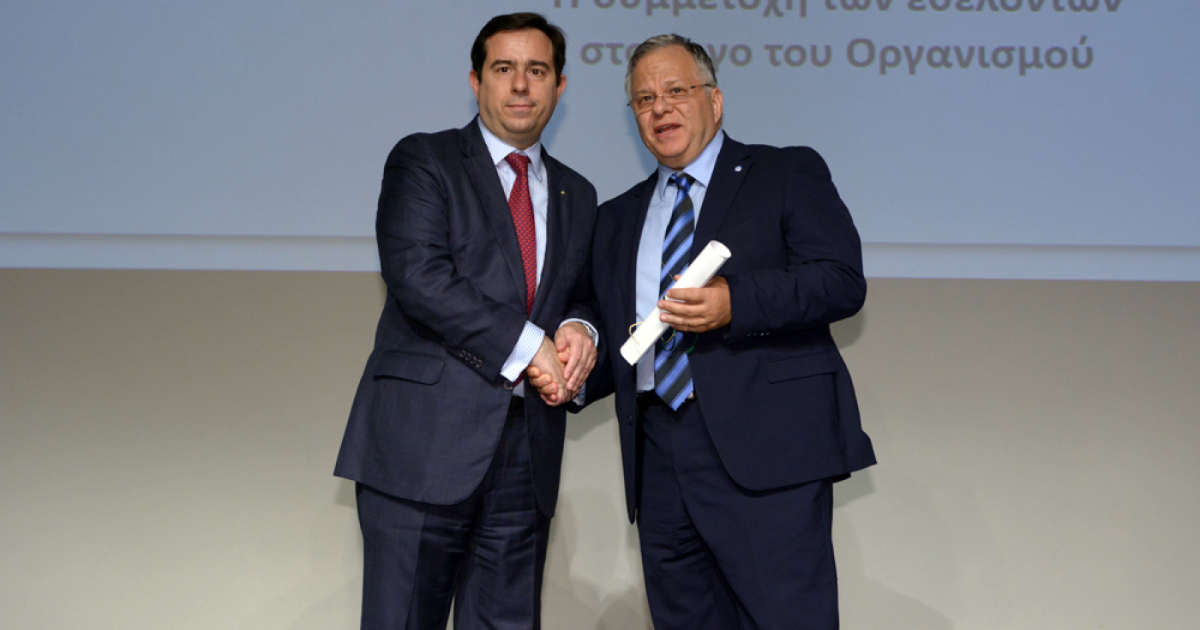 The Smile of the Child receives two Awards and one Distinction at BRAVO Sustainability Awards 2017
"The Smile of the Child" received two awards,one for its nationwide actions in the field of Preventive Medicine and the other one for the participation of Volunteers to its nationwide actions at BRAVO Sustainability Awards 2017. In addition, the actions and services of the Organization for children vicitms of violence also received a Distinction.
The specific actions, which according to the judge committee improve the quality of life in Greece, were selected among 278 other initiatives of the business sector, the local authorities and civil society. These actors paricipated this year in the social dialogue of BRAVO which was developed on the national level by more than 200 social partners and 7.000 active citizens.
It is worth mentioning that in 2016 "The Smile of the Child":
It offered services of preventive medicine to 14.588 children nationwide, by carrying out 21.798 exams through 3 mobile medical units of preventive medicine (Multi-medical Unit of "Hippocrates", Mobile Medical Unit of Ophthalmology, Otorhinolaryngology and Dentistry) with the cooperation fo 420 doctors volunteers.
3.269 volunteers offered their services in 184.308 hours in total
It supported 43.856 children victims of violence nationwide at the level of Prevention, Intervention and Therapy.