We're partnering with 'The Smile of a Child' to launch a holiday matching gift challenge
12 December 2018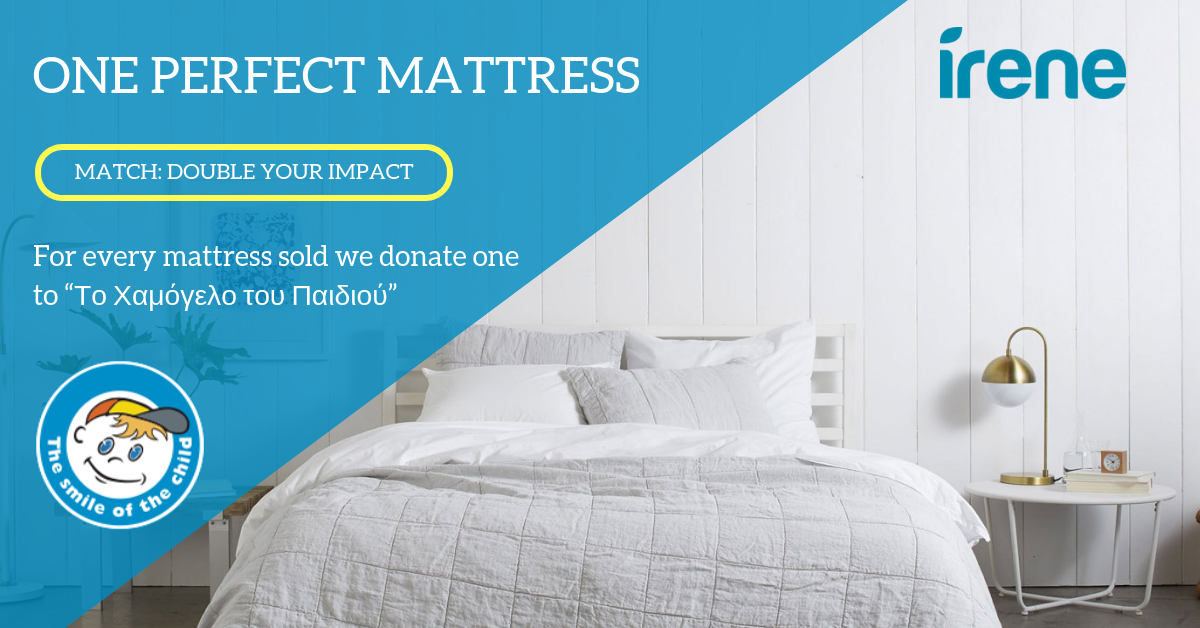 We are proud to announce the collaboration with 'The Smile of a Child' and the holiday matching gift challenge, an exciting opportunity that will see every sold mattress matched.
The Matching Gift Challenge will benefit 'The Smile of a Child' to fill several of its Homes for Children in a need for new mattresses.
"The Smile of the Child" in Greek "To Xαμόγελο του Παιδιού" is the largest internationally recognized non-profit, Non-Governmental Organization in Greece in the critical field of child protection, support of children and families with children in need, as well as free public health service for children, both in prevention and treatment.
Good sleep is vital to health for everyone but most importantly to children, due to their rapid growth and development in such a small period of time.
Sleep studies show that if a child is sleep deprived they may not develop and learn to their full potential and also their physical health could be compromised too. The new mattresses will provide a safe, comfortable warm place to sleep.
Irene's own mission is to bring better sleep to people and end bedlessness. Like the heartbeat to a body, our social impact mission, the one & ten program, one mattress is donated for every 10 sold to charities to homelessness and vulnerable people has always been embedded in our DNA and is what keeps our team rooted to our community.
From today till the 15th of December, we are going one step further and match every mattress sold with a mattress donation to 'The Smile of a Child'.

People and organizations have the opportunity to participate in this special campaign at http://irenesleep.gr/hamogelo