MDRT Foundation supports the actions of the Organization "The Smile of the Child" for children with health problems
07 May 2019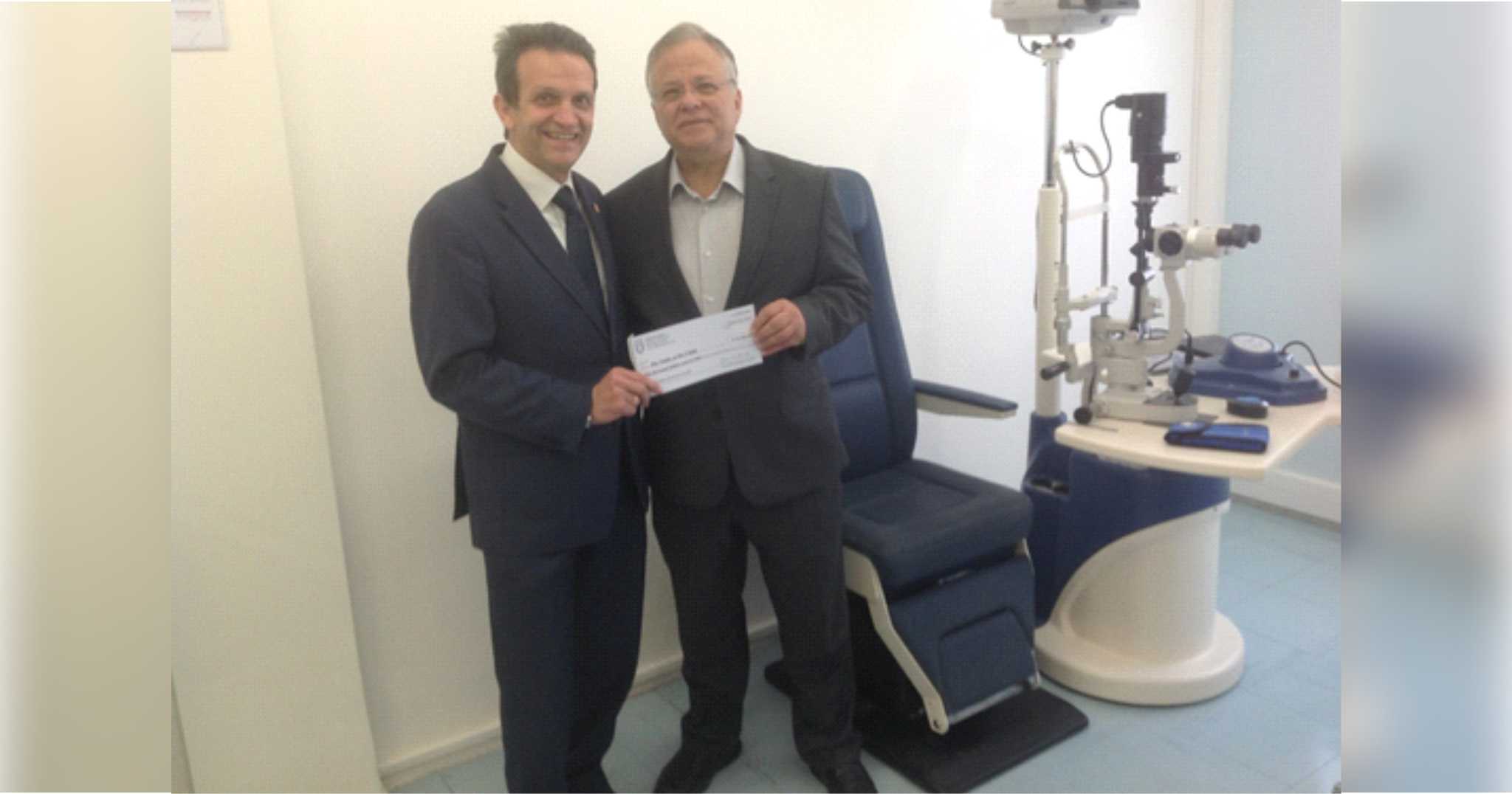 Athens, 7 May 2019
Mr. Sykovaris Dimosthenis and Mr. Markouizos Karolos, both representatives of MDRT Foundation visited the premises of "The Smile of the Child" in Athens and more specifically the National Center of Health and Social Care of the Organization.
The President of "The Smile of the Child", Mr. Costas Yannopoulos welcomed the representatives of MDRT Foundation who delivered a cheque amounting to 11.000 € with the goal to support the work of the Organization for children. More specifically, this support will be dedicated to the purchase of medical equipment for the Mobile Medical Units for Newborns and Children, Mobile Medical Units of Preventive Medicine and Vehicles of Immediate Intervention of the Organization for children at risk.
In 2018 "The Smile of the Child" conducted transfers of 2.978 newborns and children and 558 adults, whereas the 3 mobile medical units of preventive medicine (Multi-medical Unit "Hippocrates", Dentistry, Ophthalmological and ENT Units) visited 59 different areas and examined 15.280 children in Greece and Bulgaria and 1.106 adults in the framework of 26.227 medical check-ups. "The Smile of the Child" cooperated with 522 doctors of different specialties and dentists across Greece who volunteered by offering their services for children. From 2002 to 2018 the Organization has offered free-of-charge medical exams to more than 115.000 children.
MDRT foundation is the charitable arm of the Million Dollar Round Table, The Premier Association of Financial Professionals. The Foundation is committed to supporting charities that MDRT members care about. The aim of the Foundation is to facilitate the cooperation of almost 62.000 members of the Million Dollar Round Table as well as industry members from around the world.
"The Smile of the Child" would like to warmly thank the MDRT Foundation for its support to the actions of the Organization for those children with serious health problems.