The protection of children at the forefront of discussions during the visit of "The Smile of the Child" to the USA and Canada
24 May 2017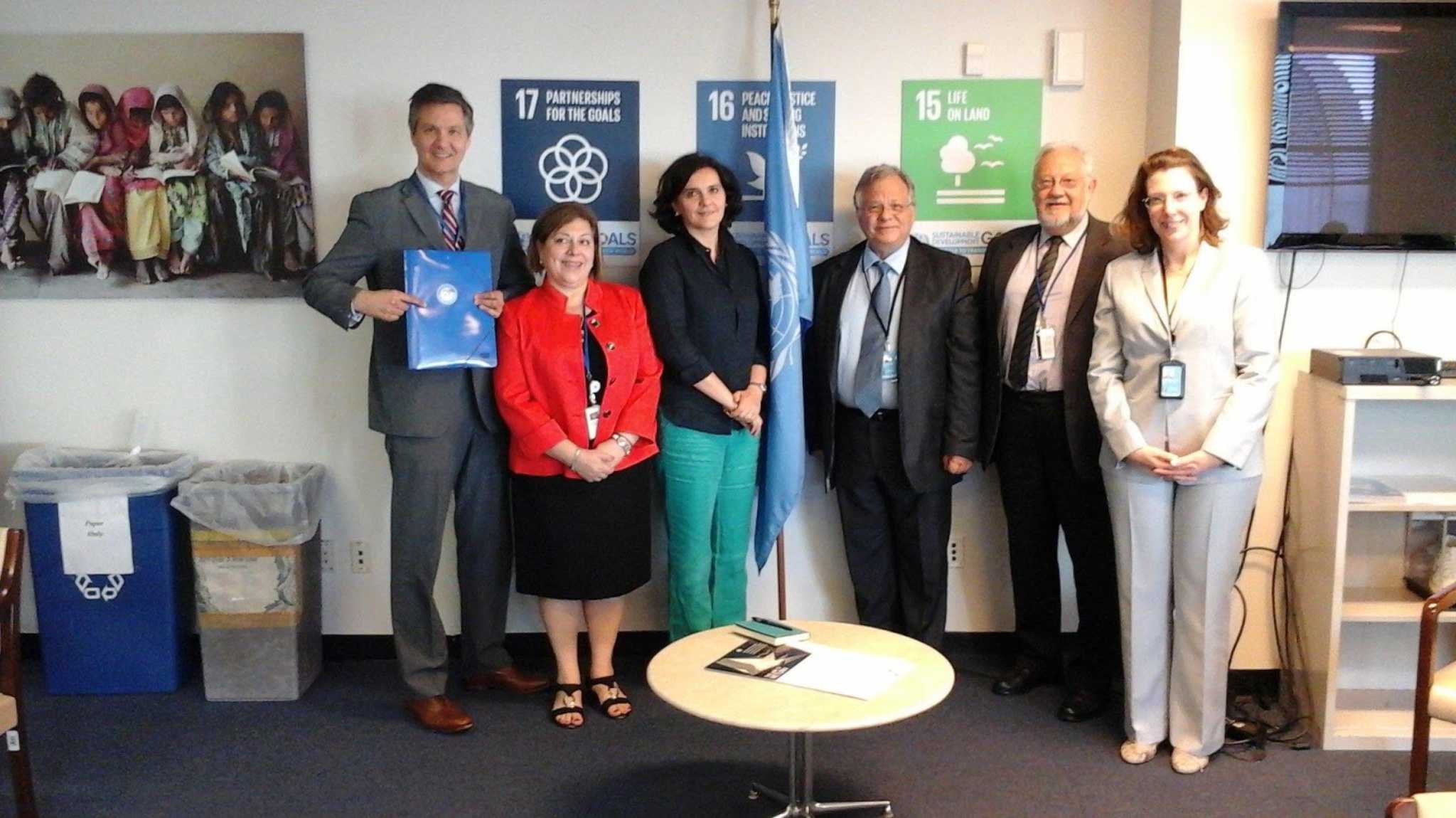 PRESS RELEASE
Athens, 22 May 2017


The protection of children at the forefront of discussions during the visit of "The Smile of the Child" to the USA and Canada


The Organization visited New York and Toronto from the 1st to the 10th of May 2017 in the framework of its international action and efforts to widely inform on the increasing needs for children and families in Greece.

During the meetings, the President of the Board of Directors, Mr. Costas Yannopoulos, and the team of the Organization put an emphasis on general issues regarding the protection of children, while they specifically discussed the possibilities for closer cooperation in the area of prevention and awareness raising on the international level and towards addressing phenomena such as violence against children, abuse, neglect, trafficking and smuggling in children, bullying and child disappearances. The issue of the ongoing refugee crisis in Greece was also at the focus of these meetings, as well as its dire consequences for the most vulnerable groups of refugee and migrant children in need of immediate international protection and quality care.

In New York "The Smile of the Child" had meetings with UN officials at the United Nations Economic and Social Council (ECOSOC), where the Organization enjoys special consultative status, and the UN Department of Public Information (DPI NGO Relations) where "The Smile of the Child" is associated member.

The latest developments and prospects for further cooperation on the phenomenon of trafficking in persons and in the framework of the ongoing political dialogue were discussed with representatives of the United Nations Office on Drugs and Crime (UNODC). Moreover, the Permanent Representative of Greece to the UN, Ambassador Dr. Catherine Boura, and the Consul General of Greece in New York, Mr. Konstantinos Koutras, warmly welcomed the delegation of the Organization.

In New York Mr. Costas Yannopoulos, who is member of the Board of Directors (BoD) of the International Centre for Missing and Exploited Children (ICMEC), participated in the meeting of the BoD and updated the members on the latest developments in the work of the Organization in Greece, as well as its efforts to respond to the increasing needs through a wide spectrum of child protection services, which supported in a holistic manner more than 100.000 children and their families in 2016.

The team of the Organization also had the opportunity to meet with members of the Hellenic Community, Greek federations and associations, as well as international foundations and representatives of the media.

In Toronto "The Smile of the Child" met with the Consul General of Greece, Mr. Alexandros Ioannides, and members of local media, representatives of Canadian non-profit organizations, local actors, as well as volunteers of the Organization. "The Smile of the Child" informed about its difficult work to protect children in the country and the rising needs, while ways of mutual cooperation for the benefit of children were also discussed.

Watch here the interview of "The Smile of the Child" in Toronto (available in Greek).

For more information, please contact our Press Team at intpress@hamogelo.gr or at +30 210 3306140.