Thanks to your support "The Smile of the Child" will offer a caring hug to every abandoned baby
13 January 2020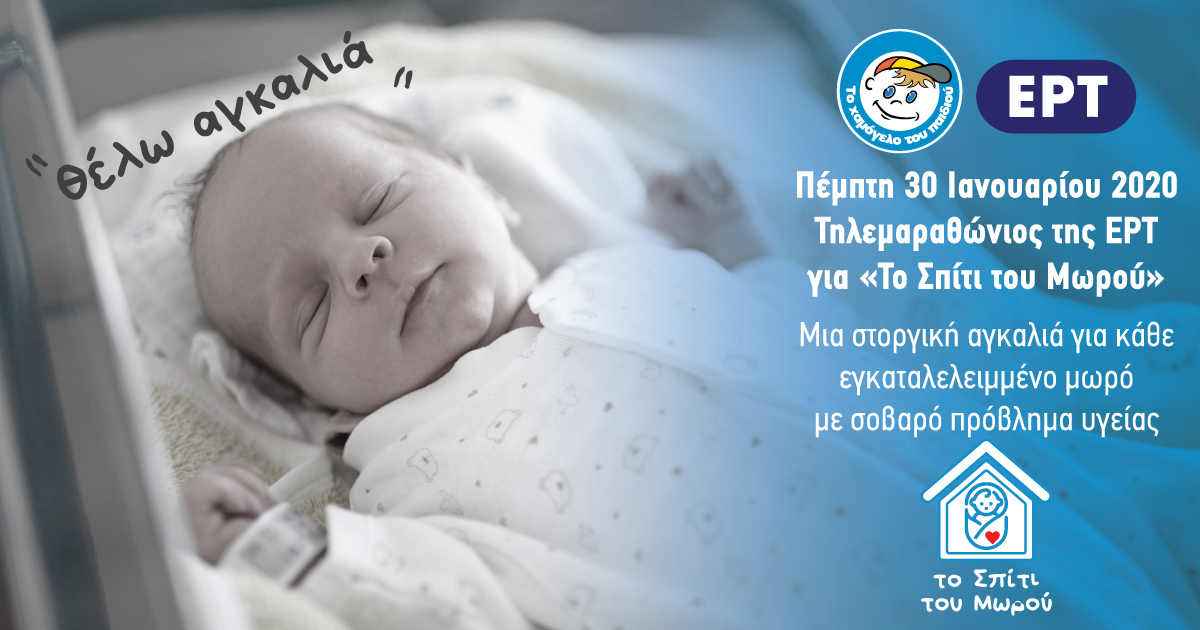 "The Smile of the Child" seeks your valuable support in order to operate a home for babies that will accommodate babies from 0 to 24 months old, currently abandoned in hospitals and maternity hospitals.
Some of these babies have serious health problems, some have been abused and/ or neglected, while others have been abandoned within the very first hours after their birth.
These babies are deprived of what they need, and most importantly, they lack steady and individualized care, essential for their smooth development.
"The Smile of the Child" has the experience and the right people in order to operate a home for babies. In the course of its 24 years of action for the protection of all children in Greece, the Organization has raised hundreds of babies and has taken care of many babies with serious health problems, providing them with all that they need, and most importantly, a real chance for a life, present and future.
The ultimate goal for each baby is to find a family through the process of adoption/ fostering, according to the official procedures as defined by the competent state actors and agencies.
In this effort, the Hellenic Broadcasting Corporation (ERT) supports "The Smile of the Child" and is organizing an all-day television and radio marathon on Thursday, the 30th of January 2020 in order to mobilize and encourage everyone to support and ensure a hug for all babies!
The campaign will culminate from 4pm to 9pm on ERT1 during a special broadcast program that will be presented by journalist Lena Aroni. Greek celebrities will also join forces for the establishment of the new Home for Babies. In addition, scientific experts will talk publicly on the need to create the new facility, while also real life stories will be presented.
On this 30th of January, we are uniting our forces in order to ensure that all babies will enjoy their own unique hug!