World Refugee Day: Urgent need to enhance cooperation for the protection of all refugees worldwide
20 June 2019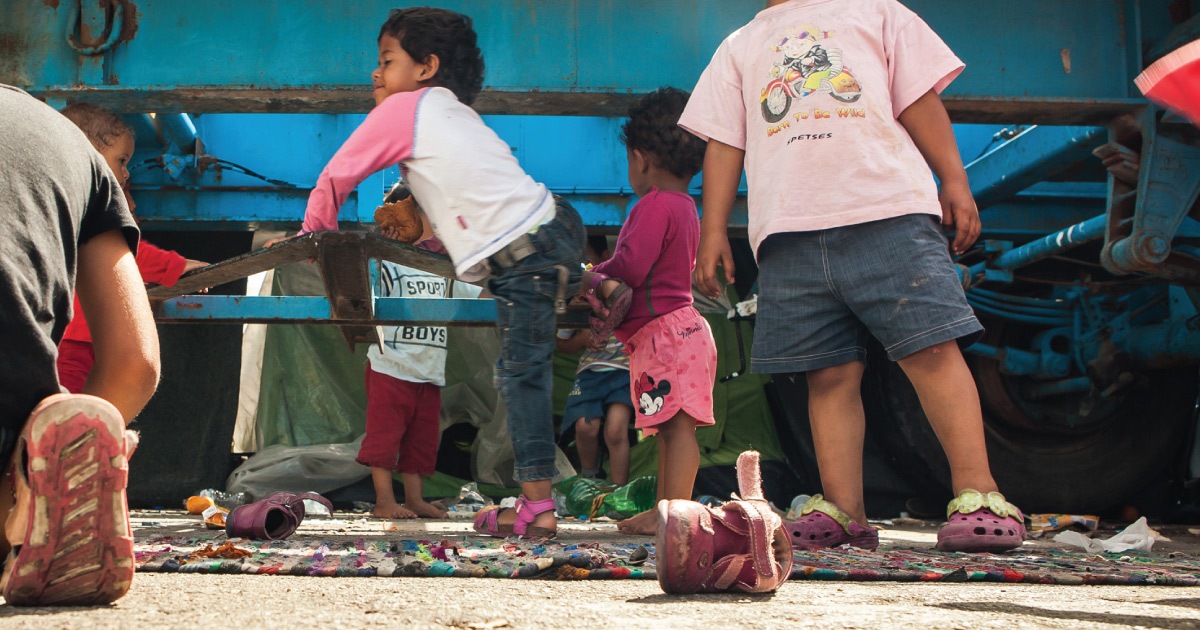 PRESS RELEASE
World Refugee Day: Urgent need to enhance cooperation for the protection of all refugees worldwide
Athens, 20 June 2019
On the 20th of June, World Refugee Day, "The Smile of the Child" honors the strength and courage of thousands of refugees who fled their countries and homes in order to find a safe haven and a better future. This day is a day of reflection for all of us. As long as there are wars, internal conflicts, prosecutions and poverty, innocent people will risk even their own lives in search of relief and salvation for themselves and their families.
"The Smile of the Child", committed to its mission for the protection and care of all children regardless of ethnicity, religion or any other criterion, continues to provide the full spectrum of its services for more than 23 years with the goal to ensure the holistic support of their needs, always based on certified procedures and its high-quality actions.
Greece is at the forefront of a global humanitarian crisis that unfolded in 2015 as a result of the mass influx of refugees who risked their own lives and crossed the Aegean Sea in an effort to reach Europe and settle in Northern European countries for a better future. After 4 years, we are still witnessing thousands of people drown in boat disasters and losing their life in the Mediterranean Sea, parents holding the dead bodies of their children and children losing their parents and staying alone.
These children who managed to make it safely to shores run the risk of falling victims of exploitation and trafficking, whereas these cases are mostly not reported and as a result the search mechanism of the 116000 European Hotline for Missing and Exploited Children– coordinated by "The Smile of the Child nationally, as a founding member of the Brussels-based European Federation of Missing and Exploited Children (MCE) – remains inactivated.
According to recent statistics from the National Center for Social Solidarity in Greece (EKKA), 3.817 unaccompanied minors are in Greece today, among them 1.065 children living in informal and insecure housing conditions, 612 in Reception and Identification Centers, 109 in protective custody and 125 in Open temporary accommodation facilities. According to statistical data announced during a public event held by 'The Smile of the Child' on the occasion of the 25th of May, International Missing Children's Day (IMCD), the Hellenic Police handled 1.514 cases of missing unaccompanied children from January 2018 to May 2019, out of which only 30% of these children were found.
On a European scale, according to 'Missing Children Europe' more than 30.000 unaccompanied migrant children went missing between 2014 and 2017. The most common reasons why children in migration went missing in 2018 included children not trusting the system, wanting to leave with friends, the process taking too long, and shelter facilities that were inadequate and not appropriate for children.
In the midst of this situation 'The Smile of the Child' enhances on a continuous basis the protection of children based on its national infrastructure and mechanisms such as the 1056, 116000 and 116111 hot/helplines, the Amber Alert Hellas mechanism, and the nationwide network of Homes of Care for children victims of any form of violence. In addition, in close cooperation with all relevant institutional actors, the Organization aims to improve the referral mechanisms and the immediate intervention for cases of children who need care and support, while its scientific staff carries out trainings for professionals and field workers focusing on the issue of trafficking and exploitation of refugee children.
'The Smile of the Child', humanitarian partner of the European Commission implemented from April 2018 to March 2019 the "Direct and Holistic Medical and Psychosocial Intervention for Refugee and Migrant Children in Danger in Greece" project. This project contributed to the protection of more than 900 minors and the improvement of their quality of life. It did so through services of medical care to children with increased medical needs accommodated in apartments, as well as services of prevention and immediate response to refugee/migrant children victims of violence, smuggling, trafficking and missing unaccompanied minors.
"The Smile of the Child" will continue to deploy for the benefit of refugees and migrants its nationwide network comprising among others the Mobile Medical Units of Intensive Care for Children and Newborns, the Multi-medical Unit "Hippocrates" and other Mobile Medical Units, a Pediatric Care at Home Unit, the National Helpline for Children SOS 1056, the European Hotline for Missing Children 116000 and the European Helpline for Children & Adolescents 116111, all three interconnected with the 112 European Emergency Number and the services of NGO SAWA Organization, based in Palestine. In addition, it uses a number of specialized logistical tools (search and rescue vehicles, jeeps, radio networks, repeaters), a Mobile Command Center, the Crisis Management Center "ODYSSEAS", a Disaster Recovery Area at the Athens International Airport and the Search and Rescue Team "Thanasis Makris" with the participation of internationally certified canine teams.
For more information, please contact our press team at press@hamogelo.gr or +210 3306140.