UN Sustainability Report of "The Smile of the Child" for the year of 2017
13 November 2018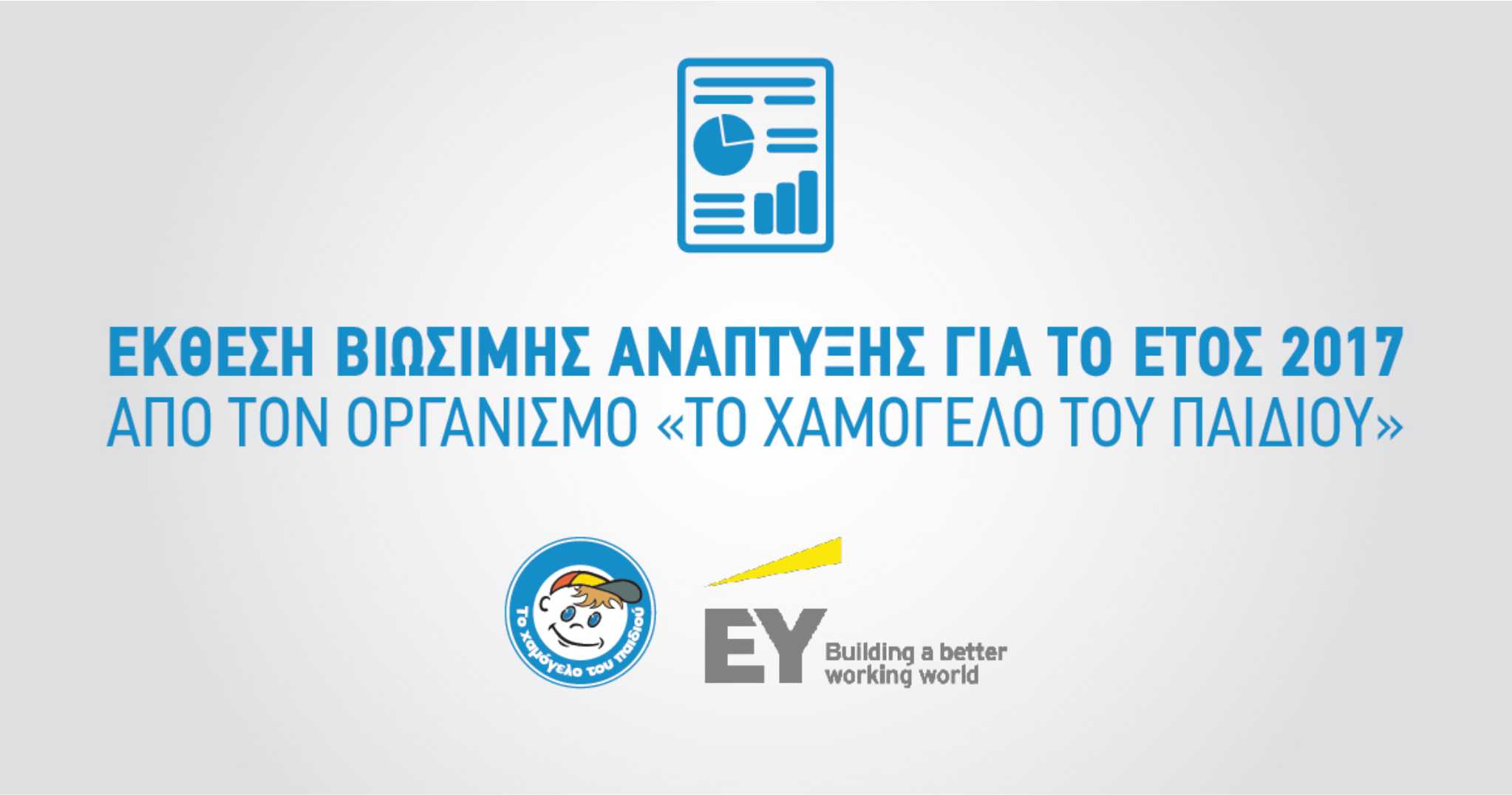 On the occasion of the 23 years of its positive contribution to society, "The Smile of the Child", an extrovert Organization based on a spirit of transparency and accountability, undertook the initiative of conducting a Sustainability Report for the year of 2017 thanks to the crucial support of EY Greece and taking into consideration the UN Sustainable Goals.
The report is one of the first conducted for civil society Organizations in Greece based on the international standards of sustainable reports, whereas on a global level only few similar reports have been conducted.
Among the main goals of this report was to make public the contribution of the Organization to important goals of the 2030 UN Agenda for Sustainable Development;
Ethics and dignity, fundraising, financial stability, responsible management and distribution of resources are the three most significant issues highlighted by the report with which the Organization is fully aligned;
Important issues that were highlighted by the report was the substance of the work of the Organization and the services provided free of charge to every child and family in Greece in the critical fields of Violence, Health, Disappearance and Poverty.
Read the full report here.