Europe Antibulling Campaign (E – ABC)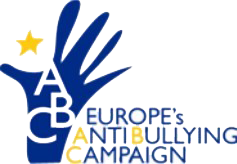 "The Smile of the Child" completed the implementation of an important initiative against Bullying in 2013 through the European project "Europe's Antibullying Campaign (e-abc)".

The project was funded by the EU programme Daphne III and comprises a unified answer against bullying and a European Platform on the information of children, parents, teachers and anyone who is interested in this problem.

The aim of the project was to ascertain the common points that member-states have about this phenomenon and the common features between victims and perpetrators. Through a relevant research on "bullying", the associate partners assessed the existing knowledge on this problem and took up certain actions in order to inform children, young people, parents and teachers.

The implementation of the project joined successfully the forces of partners from six European countries who developed the following activities in the framework of the project:
A European survey that covered the six countries of the partnership scheme. The questionnaire of the survey was completed electronically by 16.226 students through the Internet webpage.
A website which acts as a Point of Reference on bullying aiming to widely and constantly inform anyone who is interested and to provide immediate consulting assistance to students, parents and teachers via help lines and other interactive means of communication.
An Interactive Educational Tool aiming to update the procedures of dealing with the problem within the school environment through the active participation of students.
A European campaign against bullying. As part of the campaign informative and awareness material was created and a coordinated and simultaneous action was implemented in all six countries of the project.
The project was completed in the beginning of 2013 by "The "Smile of the Child" as coordinator and in collaboration with the following partners:
Italy: SOS II Telefono Azzurro
Bulgaria: Nadja Centre Foundation
Estonia: Estonian Mental Health Society
Lithuania: Child Line Lithuania
More information on the project can be found at: http://www.e-abc.eu/gr/
With financial support by the DAPHNE III Programme of the European Union